FLEETWOOD BANK CELEBRATES BOROUGH'S 150 YEAR ANNIVERSARY
On Thursday, August 17 Fleetwood Bank invited the community to celebrate a major milestone with an Ice Cream Truck and Tiger Painting Event. Fittingly enough, just shy of 150 individuals made their mark with Berks County's only independent local community bank. The event took place at the bank's Executive Offices and Loan Center, located at Main & Franklin Streets across the street from the bank's main branch in Fleetwood, PA. The painting of the tiger is part of an ongoing initiative through the Tiger Nation Committee. This committee was started as a way to honor the Borough of Fleetwood's 150th Anniversary, which Fleetwood Bank is proud to be a major sponsor of. Local ice cream truck, Angels on Wheels, was at the event offering free ice cream courtesy of Fleetwood Bank as a way to celebrate this milestone together as a community.
The tiger Fleetwood Bank purchased was painted by local artist and Fleetwood Area High School alumna, Kara Galeassi, who is currently attending Kutztown University for Art Education. She worked with Fleetwood Bank staff to create a design that pays homage to Fleetwood's rich history. The painting includes easily recognizable landmarks of the town, such as the Fleetwood Area Public Library, which Fleetwood Bank has most recently donated $60,000 to assist in their renovation and move to the first floor of the Magisterial District Court. The Fleetwood Area High School mascot and Fleetwood's famous Cadillac logo celebrating the borough's 150-year anniversary will also be displayed on the tiger.
The base coat of the tiger embodies the brand of the local community bank. It features the rolling hills of Berks County and the Fleetwood area, which the blue arch at the top of Fleetwood Bank's logo symbolizes. The three green lines on the bottom right of Fleetwood Bank's logo, which was designed in 2006 when The First National Bank in Fleetwood changed its name to Fleetwood Bank after becoming a state-chartered bank, represents the many farmlands of the area. To further incorporate the community, anyone who lives or works in the Fleetwood area is invited to make their mark by putting a thumb print on the cornstalks painted on all four of the tiger's legs. This is symbolic of the area's agricultural roots and having the community's thumbprints on the growing cornstalks represents the intertwined community growing together as they look towards the future.
A Behind The Scenes Look At Artist Kara Galeassi's Process:
Fleetwood Bank was the first business to purchase a tiger, and many more businesses, groups, and individuals will be following suit to beautify the greater community with artistically created life-size sculptures of the Fleetwood Area School District's tiger mascot. "As the county's only independent local community bank, we were happy to be one of the first businesses to support this incredible initiative to bring the community together and boost our community's pride as Fleetwood celebrates this monumental milestone of 150 years. With other areas near us having done similar initiatives in Boyertown and West Reading, it is great to be putting Fleetwood on the map in this way," said Timothy Snyder, President and CEO of Fleetwood Bank.
About Fleetwood Bank
Founded in 1907, Fleetwood Bank specializes in delivering the highest quality products, service and convenience in financial services with a friendly and familiar face. With over 100+ years as a community bank, they pride themselves in being the only independent community bank based in Berks County, Pennsylvania. Fleetwood Bank offers online and mobile banking, loans, mortgages, checking accounts and more. They employ over 60 educated and motivated team members to improve the quality of life in the communities they serve. Fleetwood Bank is a member of the FDIC and an Equal Housing Lender. Exceptional service is consistently provided across all seven branches located in Blandon, Fleetwood, Kutztown, Lyons, Oley, Shoemakersville, and Wyomissing. For more information, visit fleetwoodbank.com.
About Tiger Nation
The Tiger Nation committee consists of Dr. Tammy Gore, Mayor of the Borough of Fleetwood, Caren Cornman, Chair of Tiger Nation, and Fleetwood Area School District's High School art teachers, Elaine Hilbert and Annie Shrawder. For many months, the committee conducted research and countless interviews with individuals involved in the local Bear Fever initiative of Boyertown, PA, as well as with local artists, to determine logistics for moving and placing the tigers, best practices for what material to use in order to determine durability of the tigers, and more. Any individual, business or organization wishing to sponsor a tiger can reach out to Caren Cornman by calling 610.207.3928 or emailing [email protected]. Anyone who sponsors a tiger will be supporting Friends of Fleetwood Park while also creating and fostering positive interactions between students, community members, borough officials, artists, and businesses within the community.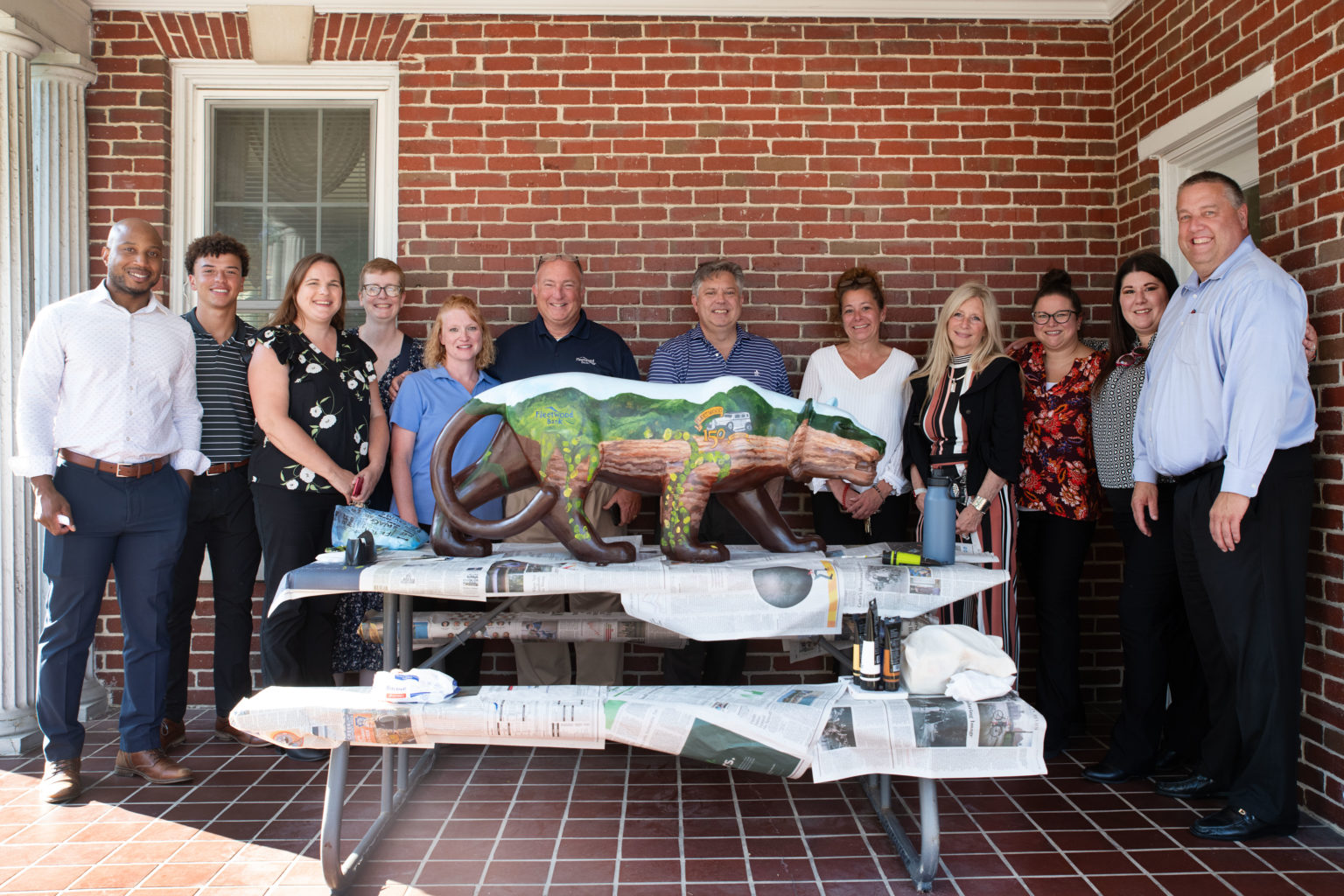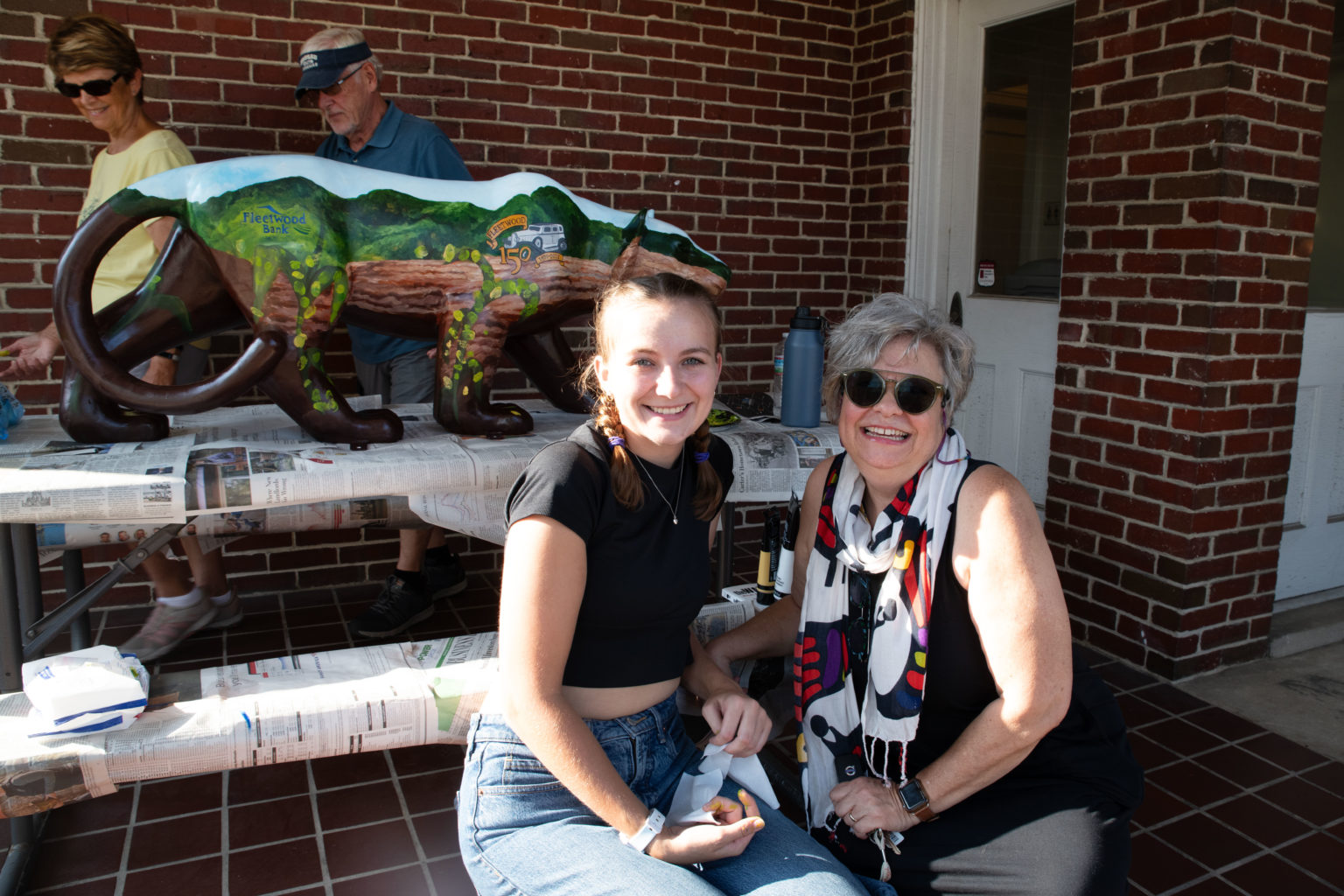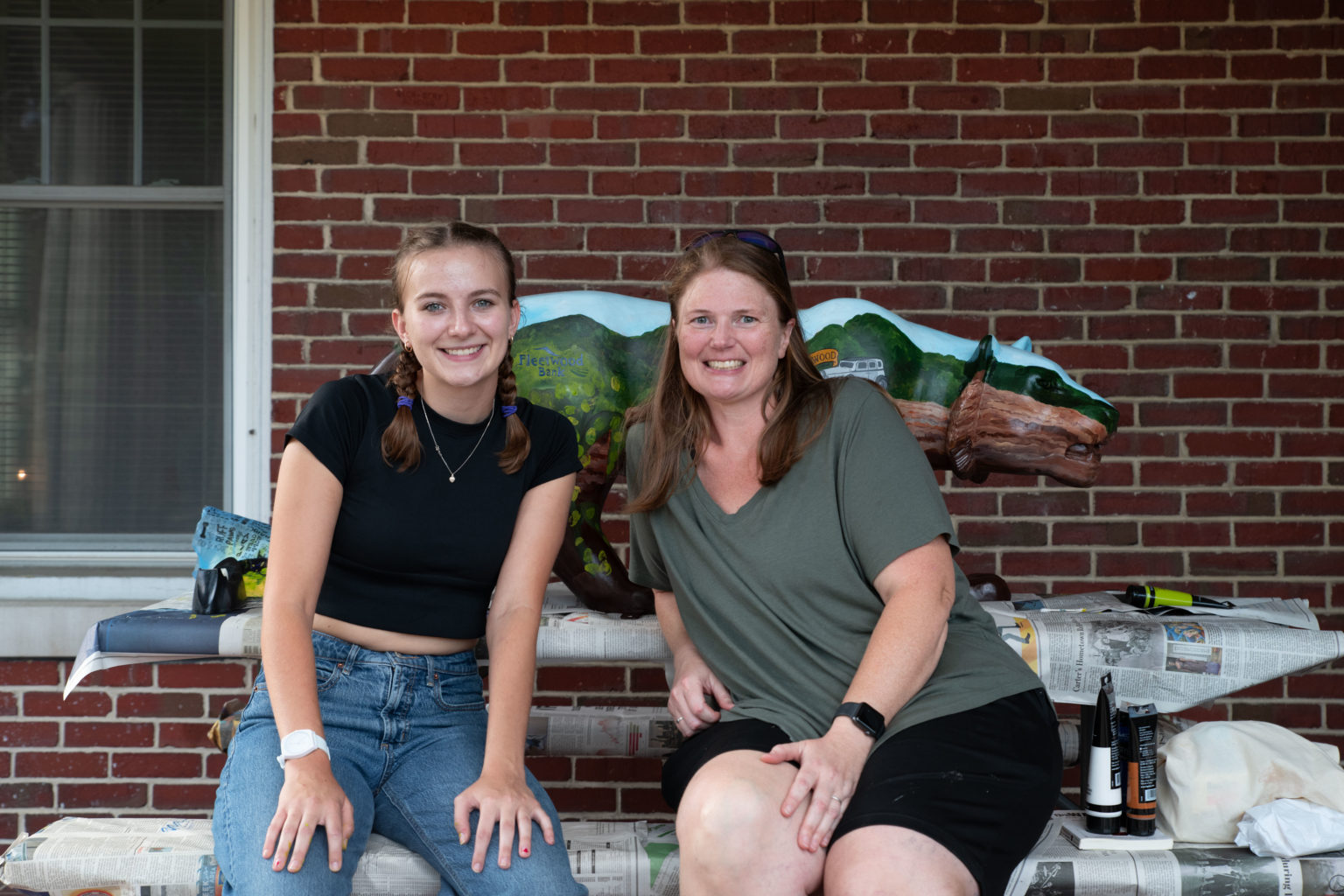 A close up look at the four logos incorporated on the tiger purchased by Fleetwood Bank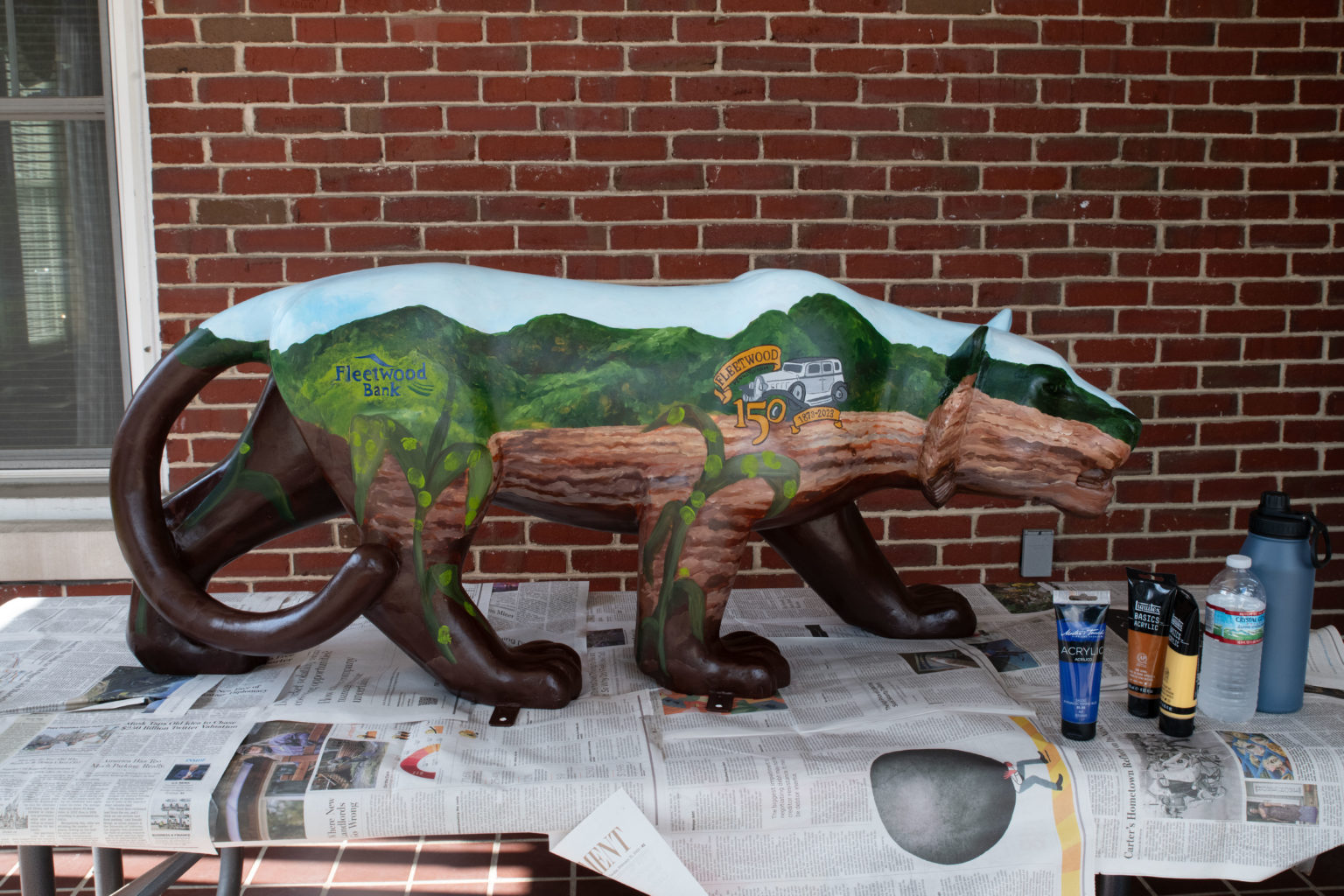 People from all walks of life, from residents who have lived in the community for over 50 years to the younger, future generation of our hometown, came out to make their mark and celebrate this milestone with Fleetwood Bank!
Attendees enjoyed some delicious ice cream from Topton, PA based Angels on Wheels, LLC courtesy of Fleetwood Bank!